Packerland member - Gary Bieck's Wurlitzer project with 18 ranks now playing.
GARY BIECK'S WURLITZER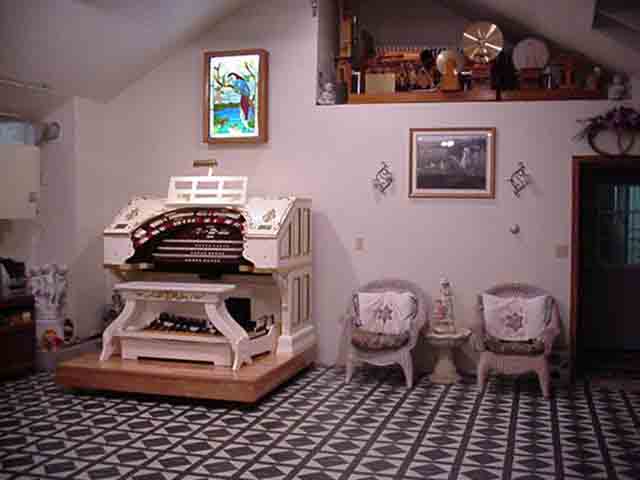 THE WURLITZER CONSOLE IS FROM THE TRIANON BALLROOM IN CHICAGO ILLINOIS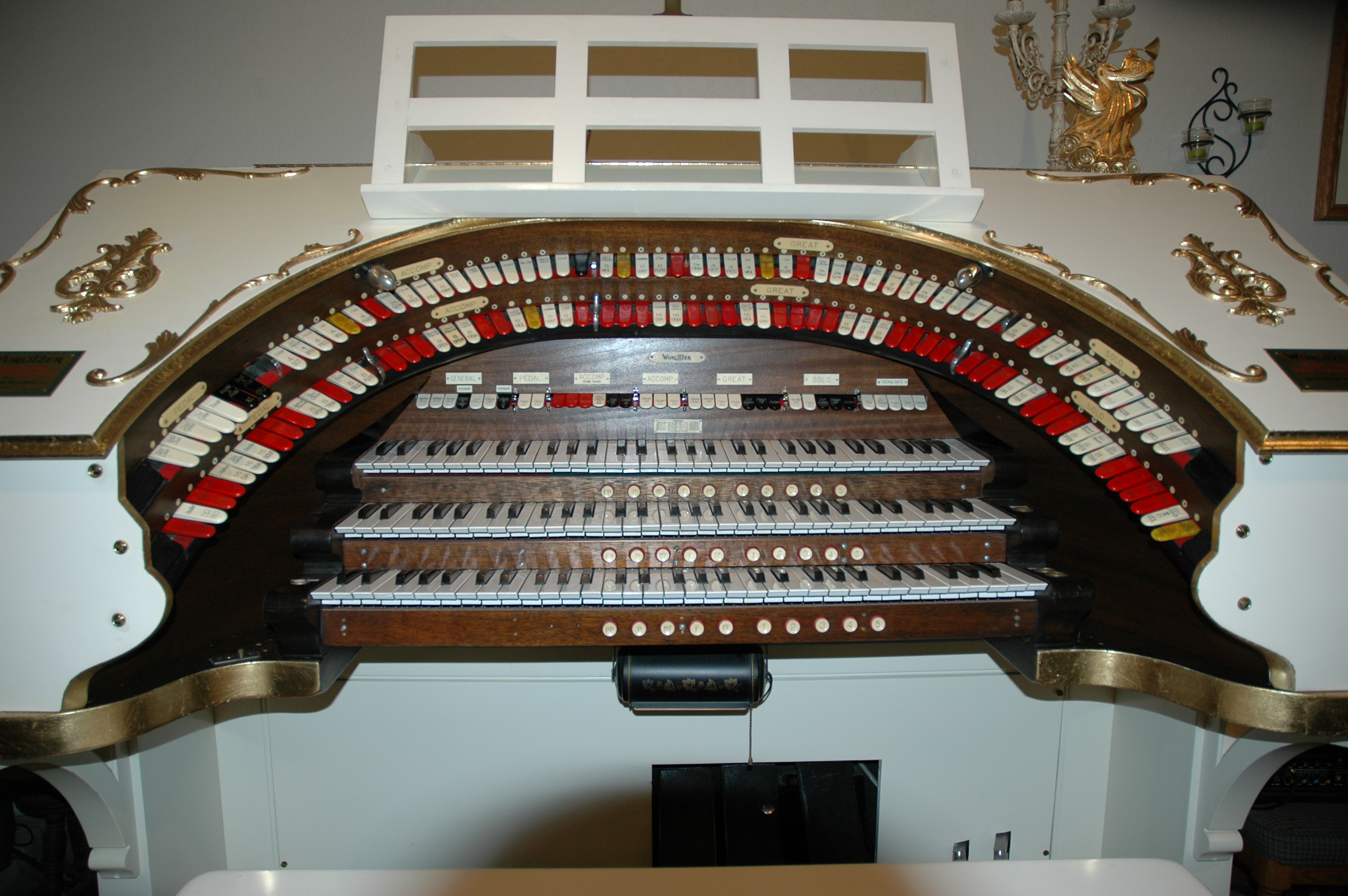 A CLOSEUP OF THE NEW BACKRAIL AND TABS CONTROLLING 18 RANKS;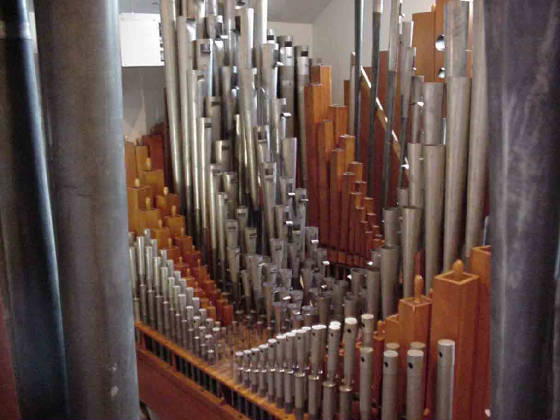 SOME OF THE 18 SETS OF PIPES IN THE ORGAN CHAMBER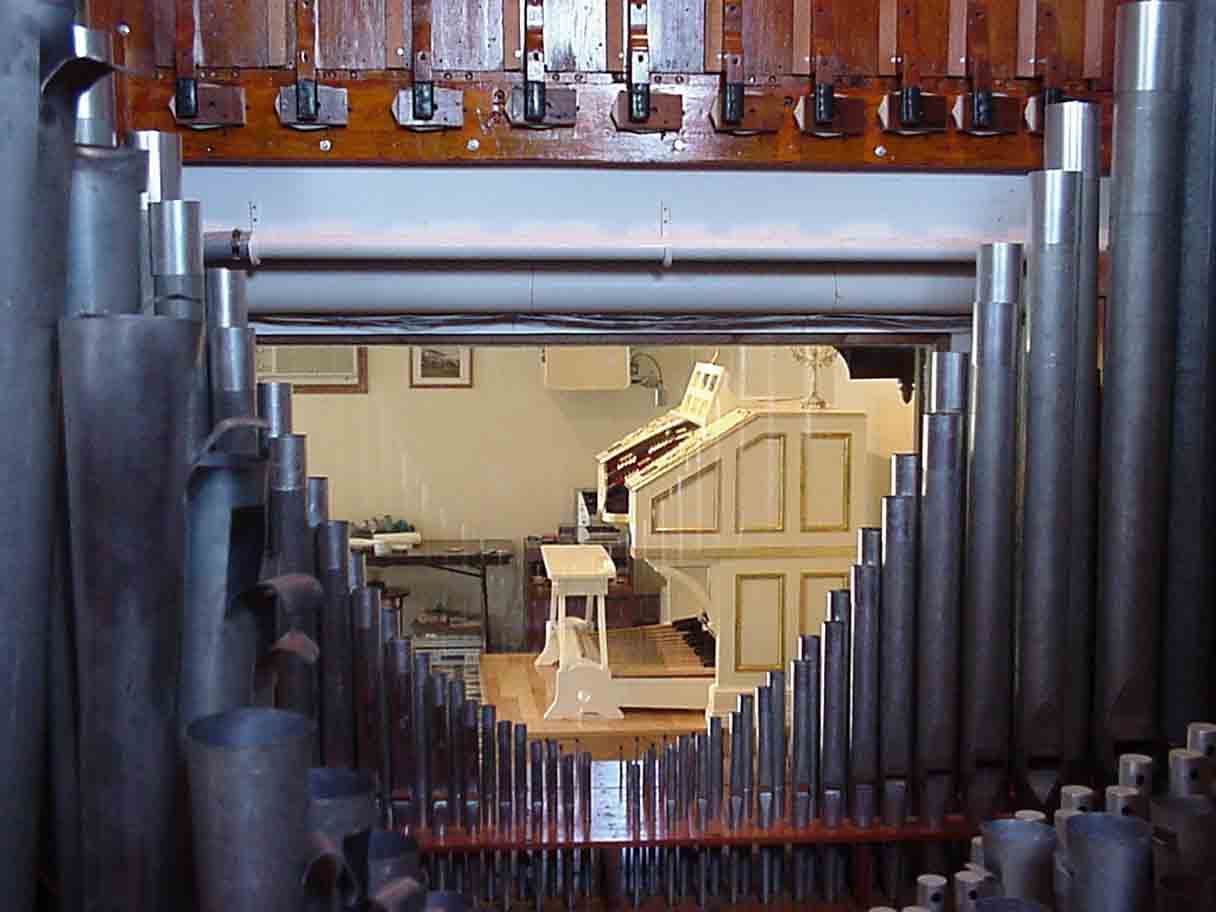 THE VIEW FROM INSIDE THE CHAMBER LOOKING OUT TO THE MUSIC ROOM
Here are some chamber photos of the 2/8 Wurlitzer at the Meyer Theatre. Photos by member Rick Broeker.
Chamber view of Meyer Wurlitzer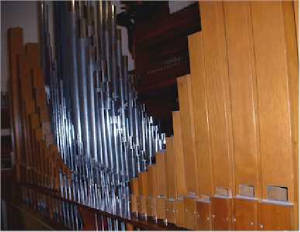 Chamber view of Meyer Wurlitzer