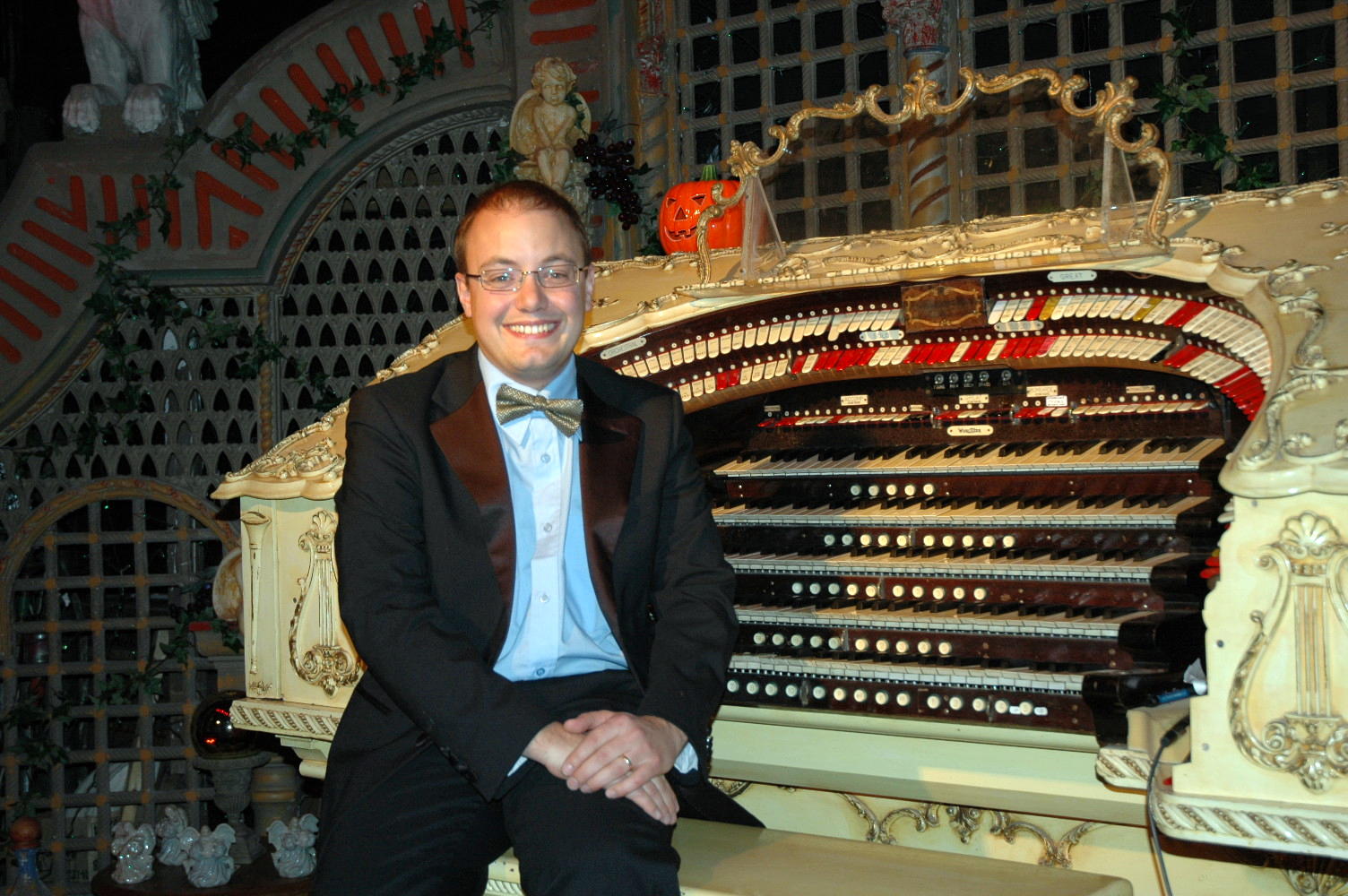 Matthew Bason at the Hermes 5 manual Wurlitzer
This project took two years to come to fruition but with communication and cooperation we were able to present this fine young organist in concert at two venues. Packerland partnered up with our sister chapter Dairyland which assisted in logistics and communication and hospitality. Last year I contacted Fred Hermes down in Racine to let him know about Matthew Bason, he agreed to let us use his fine installation to host matthew in one of the concerts, then I contacted Gary Bieck to see if he also can host Matthew. I was able to get a set timetable from Matthew as to his travels and schedule and the rest is history. One of Packerland's missions is to present young organists in concert to give them an outlet to make themselves heard and get established. If you missed these shows on October 27th and 28th you missed a great treat to hear a fine organist that plays in a variety of styles.
What set Matthew apart from most traditional concerts is he plays nice long medleys, some with a theme like South American Latin or Taking a trip to Switzerland and other medleys were just a great collection of favourites. He has great rapport with the audience and has a good sense of humor. Each show had different songs and he even took some requests at Fred Hermes home. When he finished at Fred's house on Sunday the almost full house erupted into a burst of applause and cheers.
You can check out Matthew Bason at his own website where he has a biography and a calendar as to where he will be playing.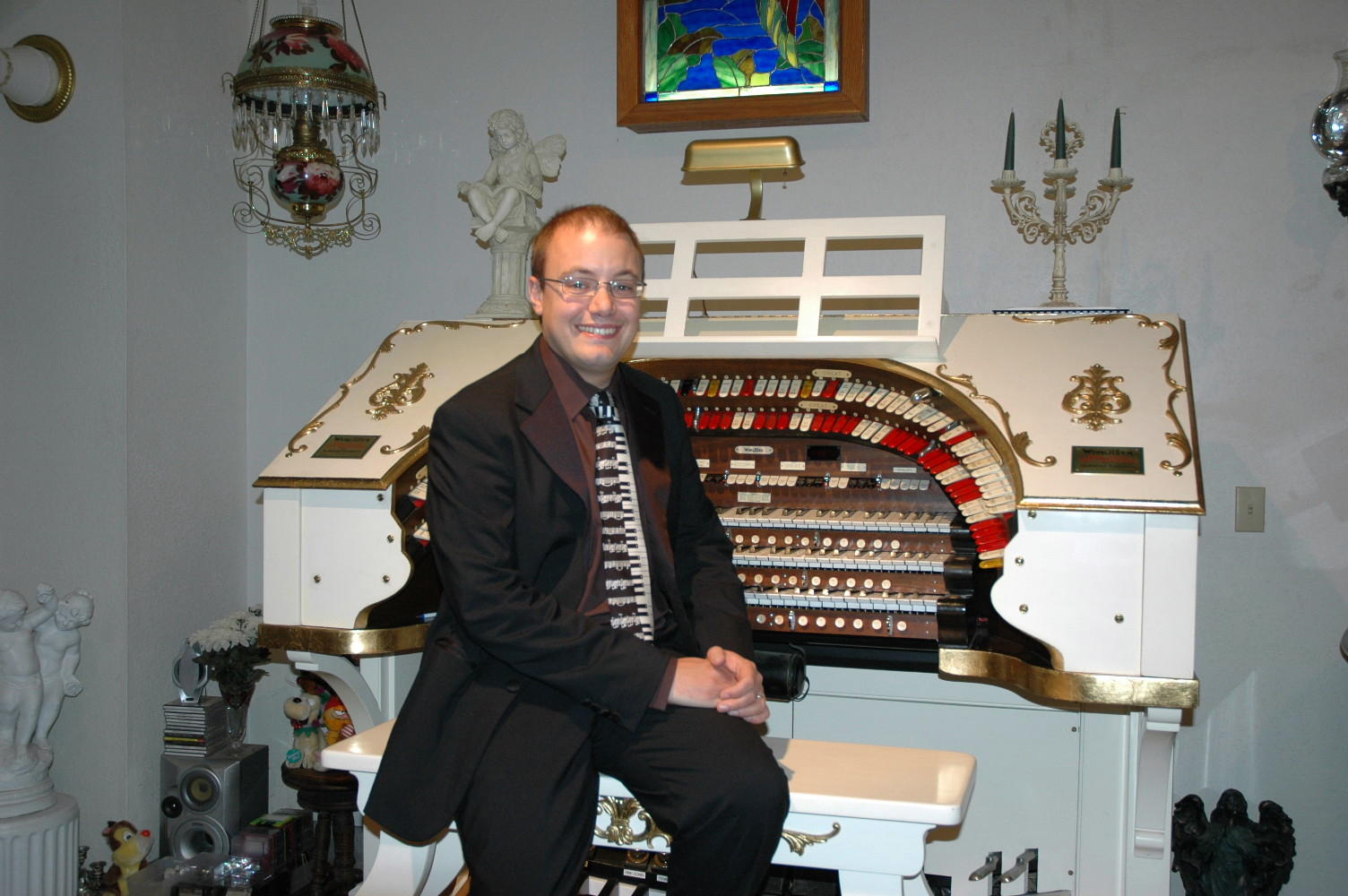 Matthew seated at the Wurlitzer console at Gary Bieck's home.