Member Information
This area will be used for information about specific members.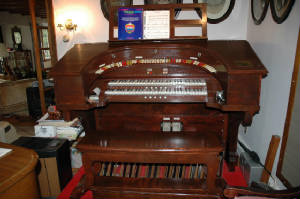 The Barton Theatre Organ of the Bailey Residence in Rhinelander
Custom Rodgers 3/16 Theatre Organ with speakers and percussion placed on a shelf above the console.
Tom McNeely's Rodgers Custom Theater Organ is equal to 16 ranks with everything from Posthorn to Vox Humana. There are 21 speakers hooked up to the organ for a room filling sound.