The Stephanie H. Weil Center for the Performing Arts offers a variety of live stage shows, organ concerts and a movie series. Below are a few highlight pictures from a recent visit.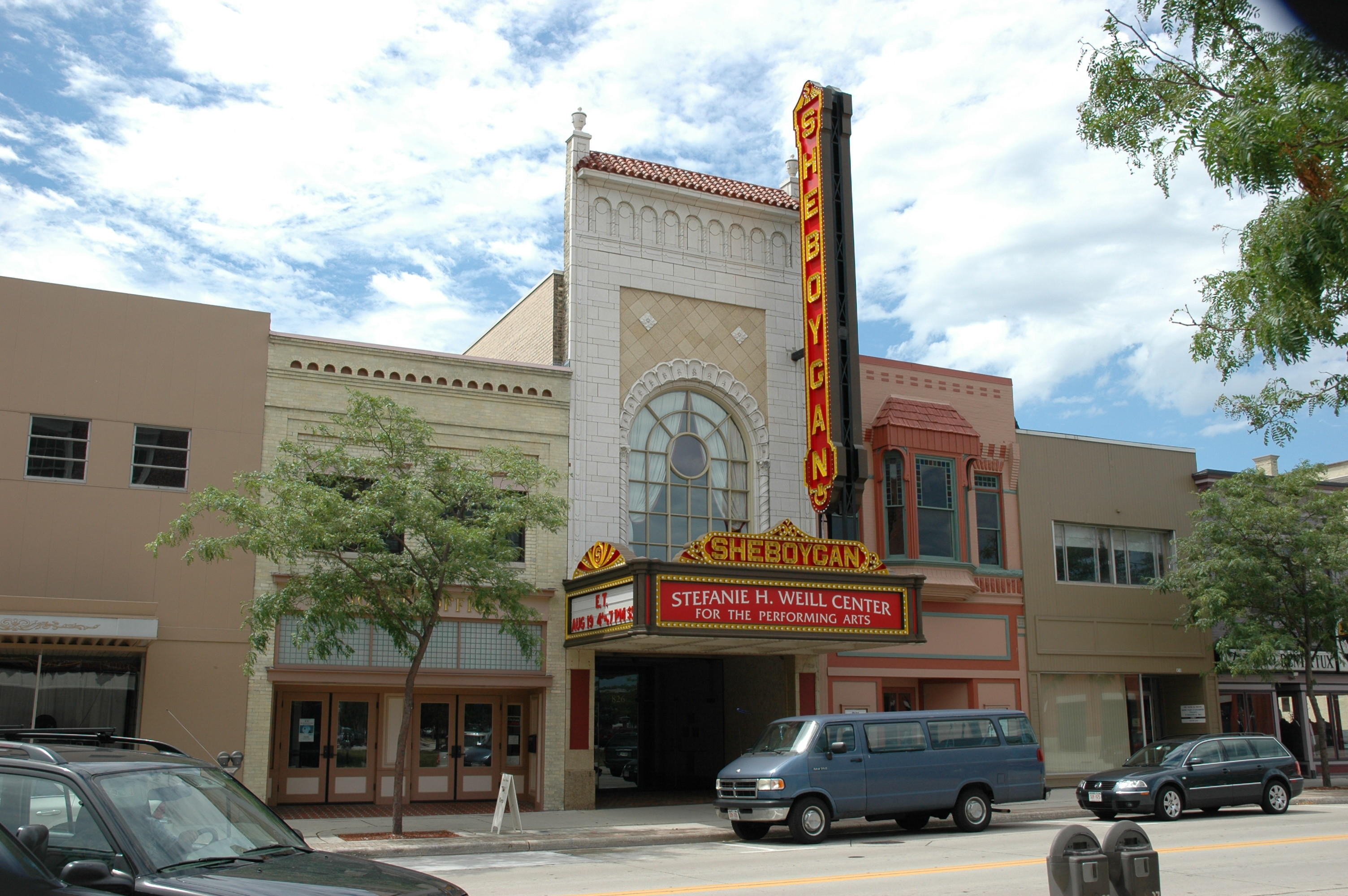 The Weil Center main entrance is on 8th Street in downtown Sheboygan, Wisconsin.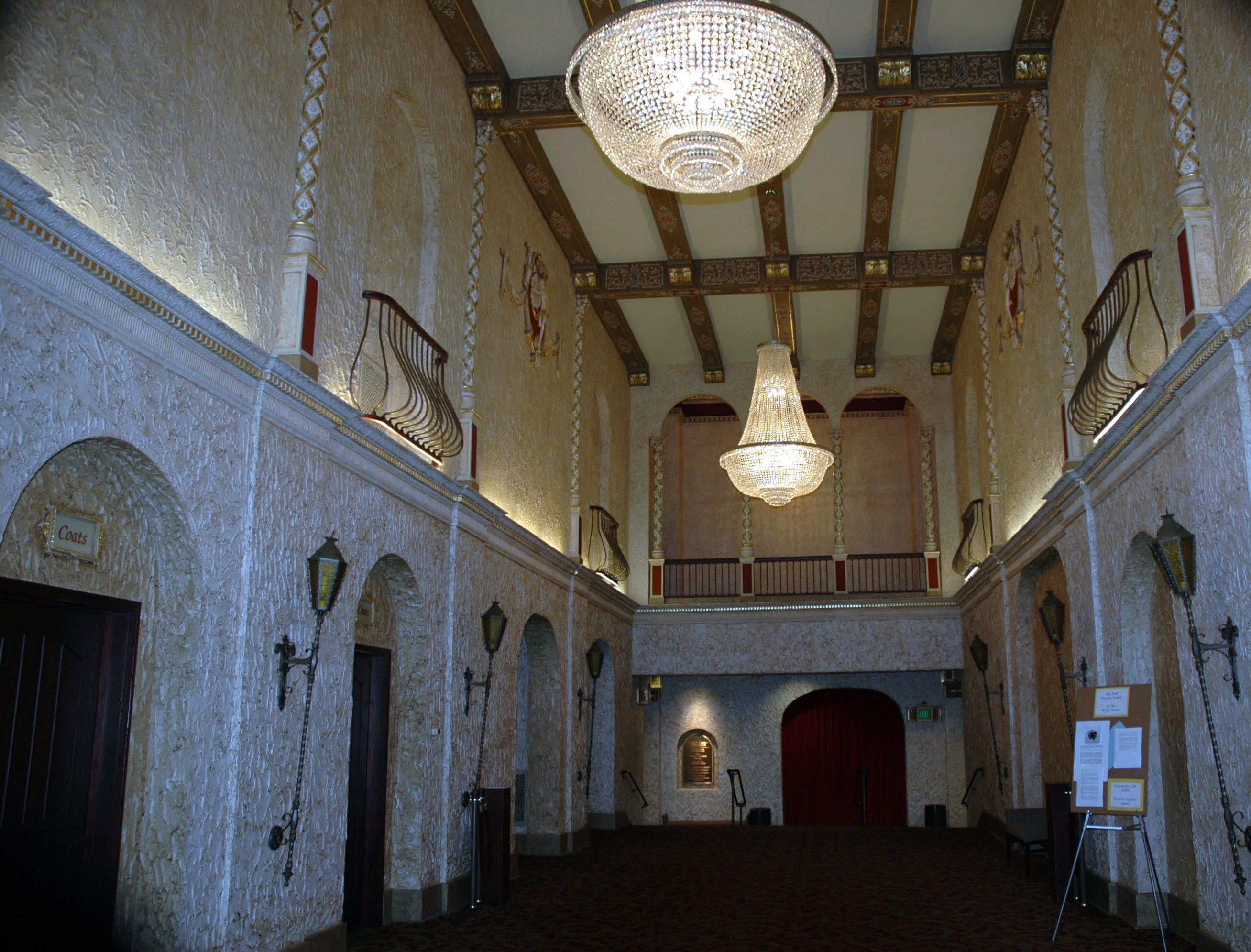 The main lobby boasts very ornate chandliers and leads you to the auditorium.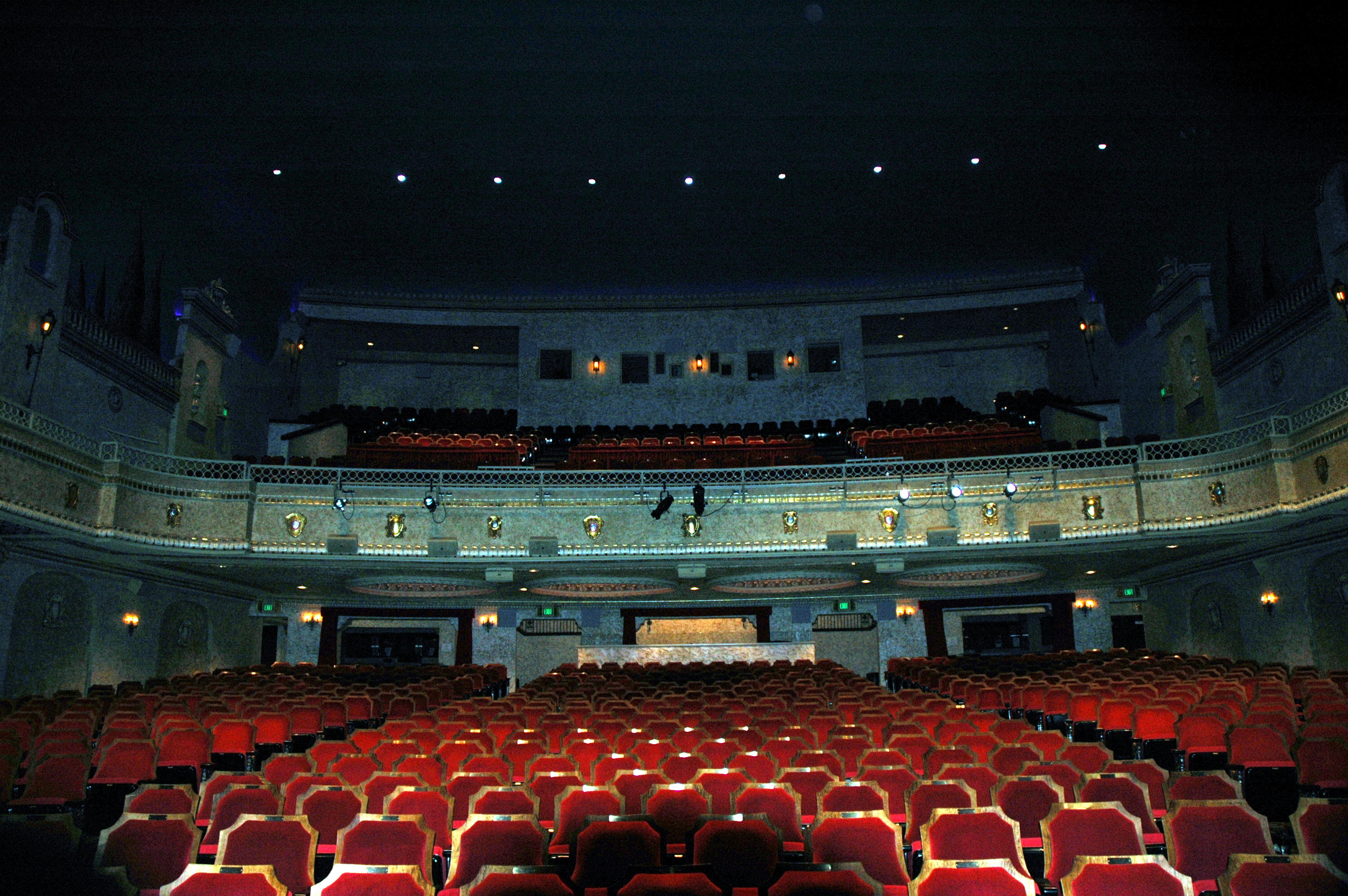 There are about 1300 seats in the theatre all with great views.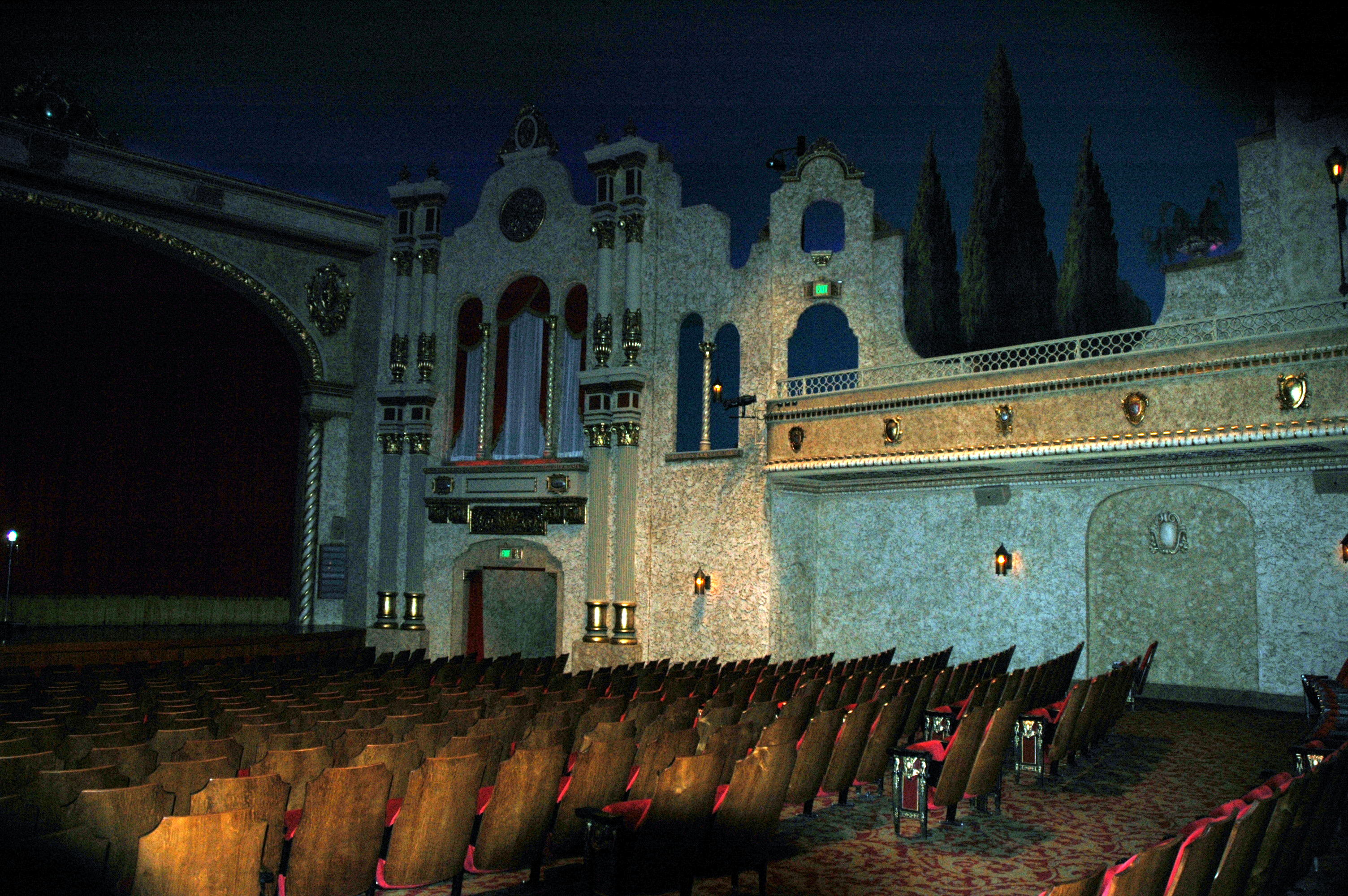 The style of this theatre is atmospheric and you feel like you are outside with the stars.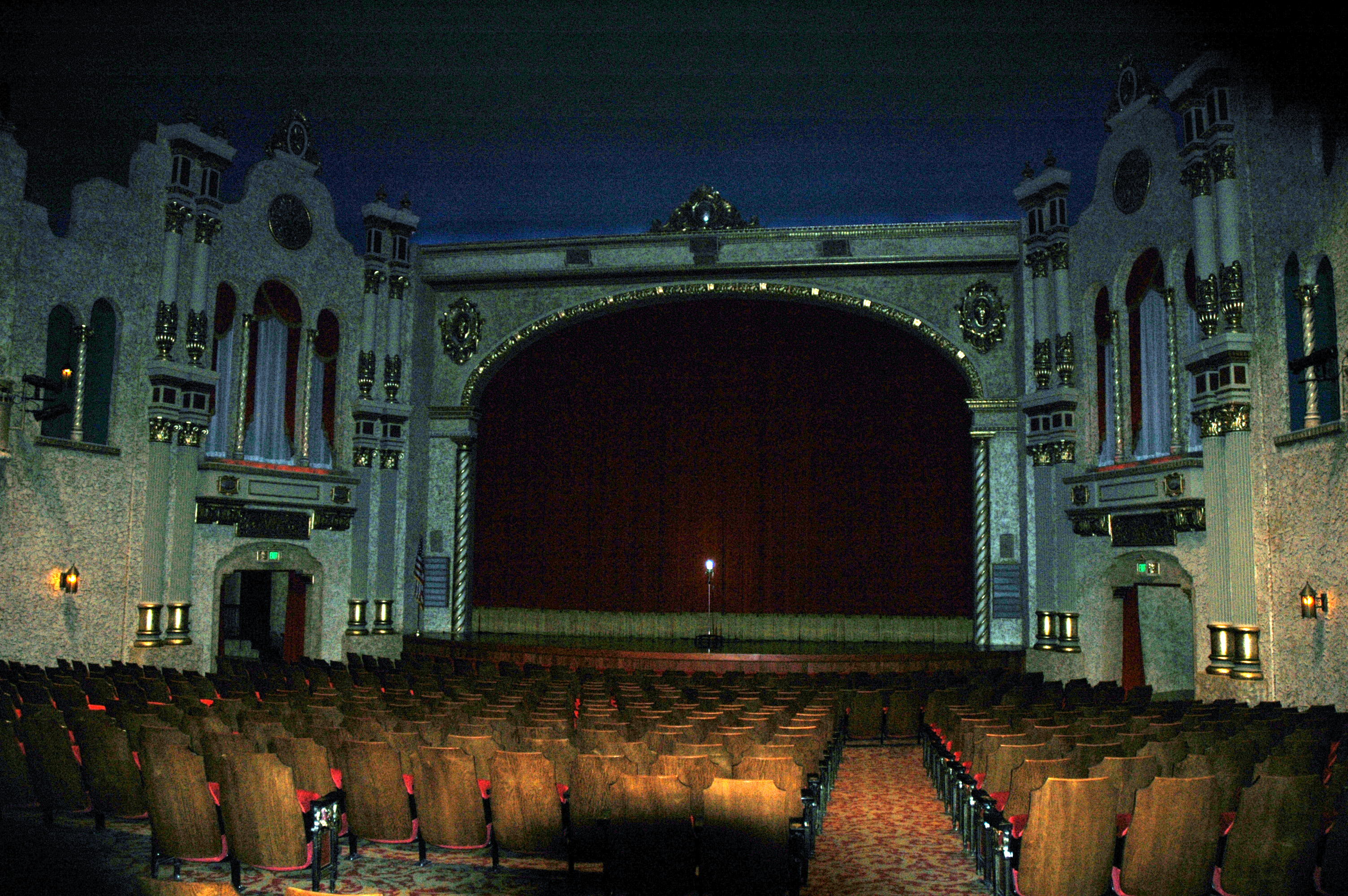 The organ pipes are located in chambers on each side of the stage.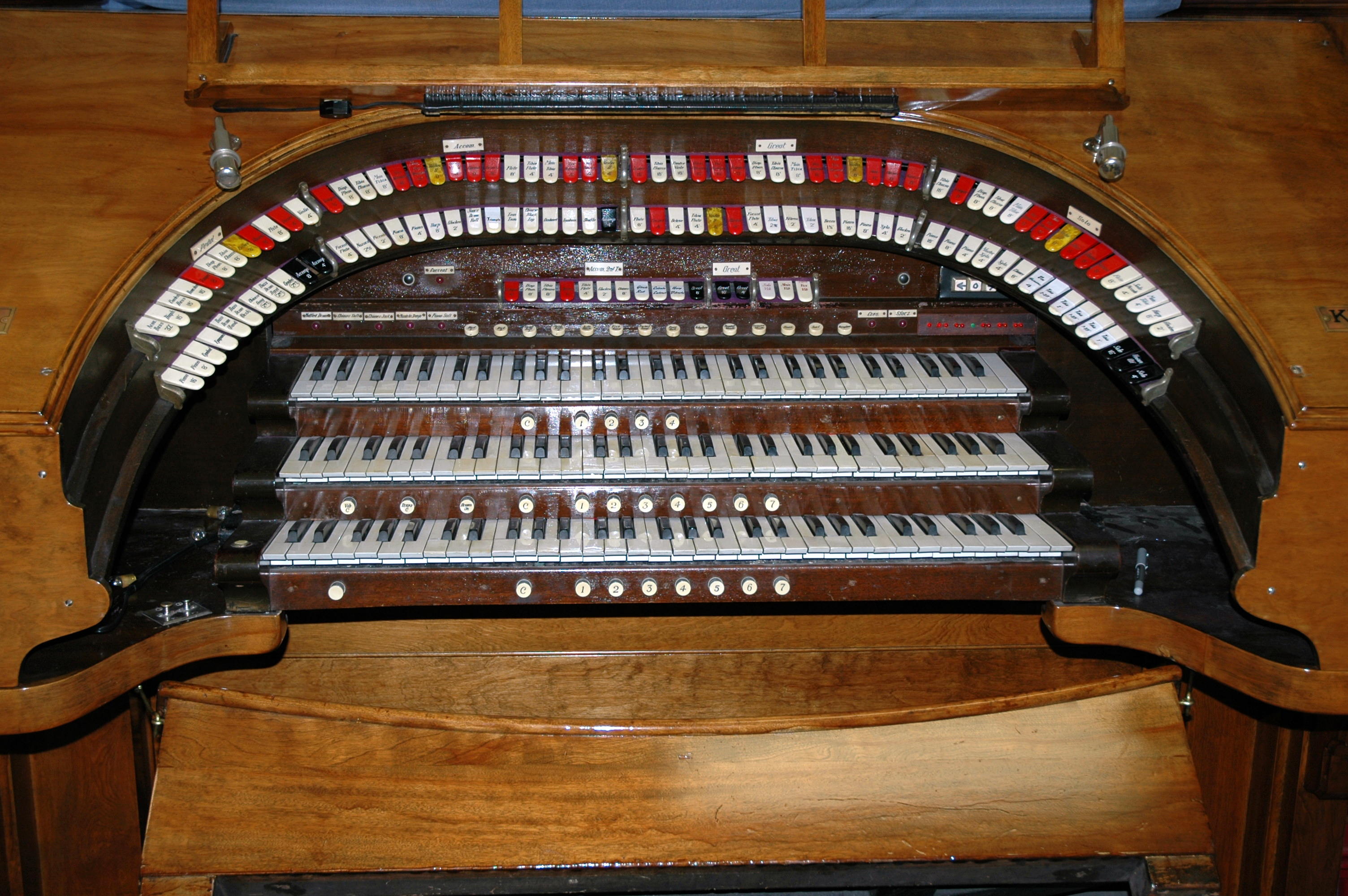 The Kimball console is located backstage and can be rolled to any position on stage.