The Lakeshore Cinema is located in Manitowoc, Wisconsin.
The Lakeshore Cinema, located at 1112 Washinton Street, was once called The Mikadow Theater. It was built in the year 1919 and had a 3 Manual Moeller pipe organ (opus 2785) to accompany silent films. The theater currently seats about 190 and offers a spacious seat with table for the patron's enjoyment. A popular organist performed at this theater during the 1920's named Milt Detjen.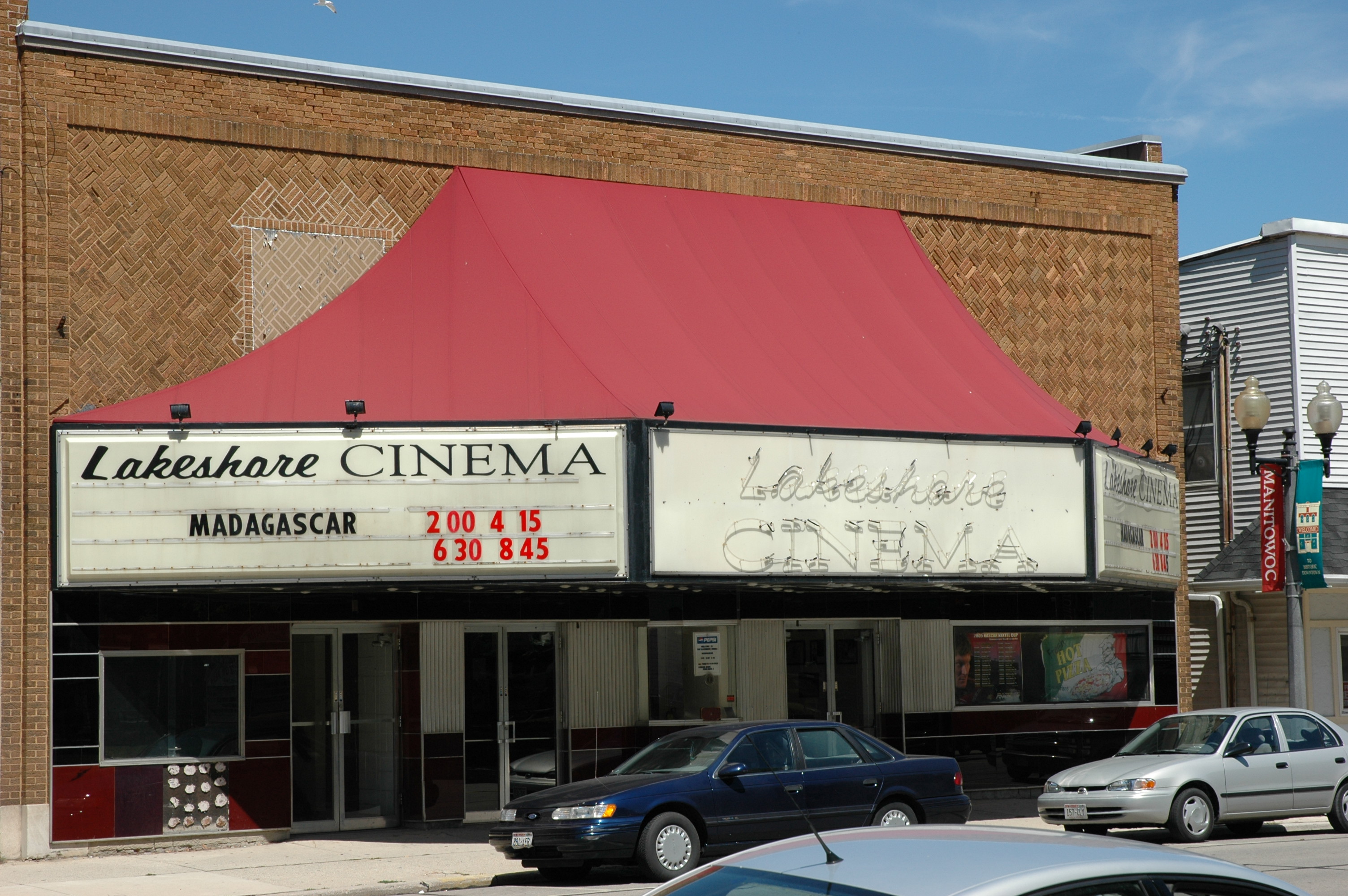 The Lakeshore Cinema is located on Washington Street in Downtown Manitowoc across from a city park.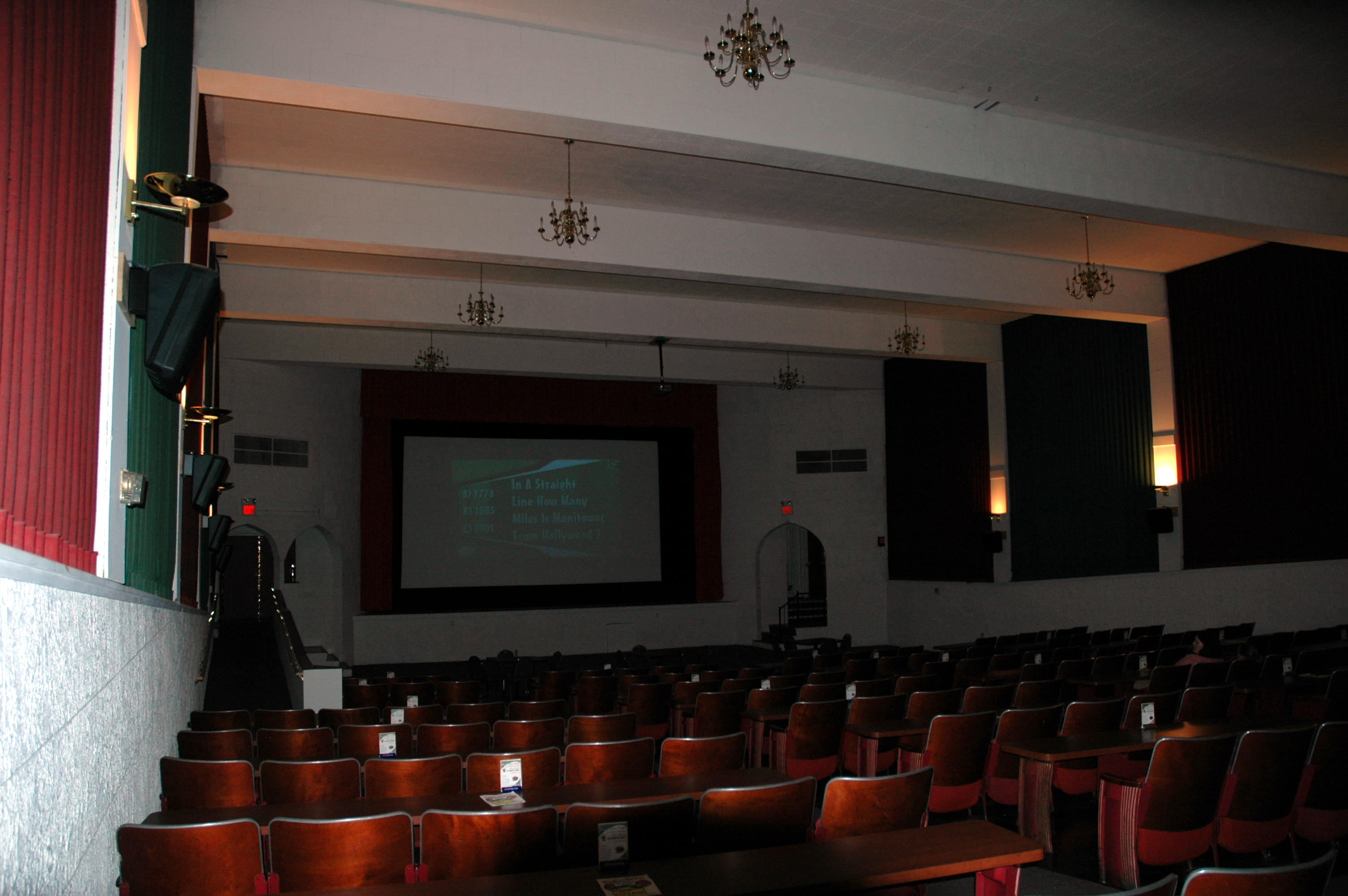 The interior was just refurbished with new paint, carpeting, seats and tables.